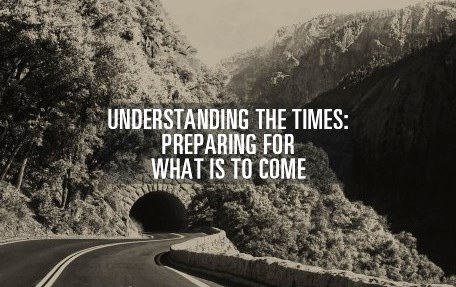 Hot Topics and more! Pick your favorite subject from these interviews on Understanding the Times Radio. Jan Markell and Eric Barger speak with author, David Fiorazo on The Cost of Our Silence: Consequences of Christians Taking the Path of Least Resistance.
Technology Obsession: Narcissism by the Numbers (10:30) April 2016 segment
The Opposition To Christianity (7:17)

Our Apathy Is Killing The Church (8:21)

The Entertainment Seduction (8:20)

The Johnson Amendment (7:45)

The Evil of Planned Parenthood (5:47)

The Idols in Our Culture (8:38)

Full program here with David on The Cost of Our Silence, 8/22/15 
Purchase the book from David's publisher, Aneko Press, or on Amazon:
MORE:
Common Core Defined (7:16)

Common Core Teaches An Agenda (7:45)

Common Core (4:40) Features Dr. Duke Pesta from Freedom Project Academy

One of the most popular UTT programs, check out the full interview (audio) on Common Core, "The Making of Good Little Global Citizens"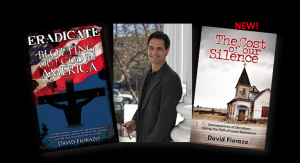 Below, Jan Markell interviews David about his previous book, Eradicate: Blotting Out God in America. Government, media, Hollywood, public schools, our culture of death, the push toward socialism and Marxism and even social justice Christianity are helping to blot out God . When homosexuality and Islam are lauded and true Christianity is pounded, there is a cancer in the land. Jan closes with a short commentary of encouragement.
Full 2013 interview here: "Blotting Out God in America"
Four Minutes with Author David Fiorazo (14 audio clips from various talk shows)
Eradicate: Blotting God Out in America – Amazon.com link
Related articles and blogs for those who prefer reading over listening:
America's Tolerance of Planned Parenthood's Death Cult
Margaret Sanger's Mission Accomplished
Are We Really Surprised by the Massacre in America?
The Johnson Amendment and the Agenda to Silence Christians
Common Core and Eroding Education
How John Dewey and Socialism Influenced Public Education
Katy Perry and the Super Bowl Halftime Show
Are Christians Welcoming Witchcraft?
Culture Collapses When Christians Conform (6 of the most dangerous people)
Marx Madness: Calculated Chaos in America
Failing to Learn from History (when government becomes god)
LGBT Troops Trample Christ, Religious Freedom
Alfred Kinsey and Sexual Anarchy in America
Bruce Jenner and the New Transgender Agenda
Social Issues Are Moral Issues
There is a Cost to Our Silence