FROM AUTHOR, DAVID FIORAZO
Canceling Christianity: How the Left Silences Churches, Dismantles the Constitution, and Divides Our Culture
Canceling Christianity is about the battle for the heart of America between two contrasting worldviews finding it harder to coexist in a constitutional republic. It highlights realities believers face, the spiritual conflict we find ourselves in, and stresses the importance of the salt and light of Christianity to the survival of the nation.
Forces of darkness, both human and demonic, are behind cancel culture and the agendas to eradicate God as well as His followers from the public square. The left envisions a much different America. Having hijacked major institutions, they claim equity or unity, but now demand submission.
INTERVIEWS!
Partial List of those who have interviewed David! (Click any link)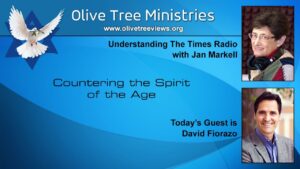 Jan Markel – Understanding the Times Radio (Canceling Christianity)
When Government Must Be God (2022)
Jan Markell – David Fiorazo Olive Tree Views (ARCHIVES)
Apocalypse is in the Air – Todd Hampson and David Fiorazo
Earliest Interviews on UTT Radio with Jan Markell
Countering the Spirit of the Age UTT – 76K views!
Alex Newman – The New American
Heidi St. John Podcast  (Canceling Christianity)
Chad Davidson – Good Fight Radio
Tim Wildmon, Ray Pritchard – Today's Issues (American Family Association) 
Tim Wildmon, Ray Pritchard, earlier interview
Phyllis Schlafly – Eagle Forum (2015)
Scott Schara – Deprogramming with Grace's Dad
Cindy Hartline – Love for the Truth Radio
Eric Barger/Jan Markell – The War on Truth 
Dave Jenkins – Equipping You in Grace
Mark Taylor – CrossPoint – 'Canceling Christianity'
Linda Penn – Today's Living Hope
Pastor Eric – Courageous Truth Podcast review
Jeremiah Stingl & Brian Bougher – Pastors Standing Firm Podcast
Christian Voices – A Conversation with David Fiorazo
Samuel Delgado – The Weird Christian Podcast 35 
Unavailable (No longer on line): Steve Deace Show, Linda Harvey-Mission America, Colin Gunn Show, Midwest Christian Outreach, The Unknown Webcast, The Examiner, Rhode Fisher-On the Rhode with Jesus, Wisconsin Christian News, Sons of Liberty…more.
*
Redefining Truth: Delusions of Replacing God and Calling Evil Good
Truth is being denied, hated, rejected, and reinterpreted, and many – even within the church – are falling for the deception. Irreparable damage has been done to the foundations America was built upon. We now live in a culture that has embraced moral relativism, a generation that no longer believes truth can be known. Right and wrong, good and evil are measured by feelings and opinions. It is all part of a satanic delusion. Redefining Truth provides answers and biblical perspective to the most pressing issues in today's postmodern society.
The Cost of our Silence: Consequences of Christians Taking the Path of Least Resistance
Do you sometimes feel overwhelmed by the darkness and moral decline in society and wonder what happened to the salt and light?
Christians who do share the Gospel and speak up about sin are now called hateful, intolerant, or judgmental. There are eternal consequences when Christians silently back out of culture. How can we encourage Christians who have been pursuing selfish desires and worldly things to return to Jesus Christ and live accordingly?
Author David Fiorazo says, "as Christians go, so goes America."
Eradicate: Blotting Out God In America (Understanding, Combating, and Overcoming Anti-Christian Agendas, Apathy in the Church, and the Moral Decline in Culture
David Fiorazo helps you understand, combat and overcome the anti-Christian agendas, apathy in the Church and the decline of morality in culture. You may be shocked as this book proves how sin is openly promoted while too many Christians choose to look the other way. 'ERADICATE' exposes the primary anti-Christian movements in America and gives you a thorough understanding of the foundational battle.
With 78% of Americans claiming to be Christians, how did it get to the point where Christianity is having less of an influence on our culture than culture is having on Christianity? Too many believers have conformed to the world and we're now suffering the consequences. Enemy forces continue to destroy this nation by attacking America's Judeo-Christian roots. Fiorazo examines the problems, offers simple solutions, and reminds us that we are here for such a time as this!