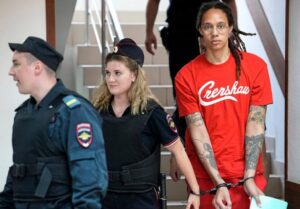 As the world laughs at us, Americans are divided in our reactions to last week's prisoner swap between Russia and the United States. The deal announced by a gleeful Biden administration sent WNBA star Brittney Griner home in exchange for international arms dealer, Viktor Bout, also known as the "Merchant of Death. 
One reason why many are disappointed is a former United States marine, Paul Whelan, has been imprisoned in Russia going on four years. And he's still there. Was he not woke enough?
As mainstream media, ESPN, and the sports world applauded the release of Brittney Griner last week, her wife (you read that right), Cherelle was invited to the Whitehouse, stood before a beaming Kamala Harris and Joe Biden, and spoke after the prisoner swap was announced. 
U.S. Veteran, Paul Whelan, left behind in Russia, reacted to the news:
"I have to say I'm greatly disappointed that more has not been done to secure my release, especially as the four year anniversary of my arrest is coming up. I was arrested for a crime that never occurred. I'm happy that Brittney is going home today… but I don't understand why I'm still sitting here…"
As much as I'm thankful an American citizen is back home, please understand how some who also celebrate her release, criticized the Biden administration for exchanging her for Viktor Bout. Why?
Some suggest this deal will only encourage our nation's enemies to take more Americans hostage. 
Paul Whelan was apparently arrested on bogus charges while Brittney Griner was smuggling illegal substances. She was traded for a criminal who has a history of killing Americans. Biden is sending billions in weapons to Ukraine and we just sent Russia a notorious weapons dealer – for a basketball player having a history of bashing America.
Released in exchange for Griner, Viktor Bout was convicted of conspiring to kill U.S. citizens and providing aid to terrorist organizations. He spent ten years locked inside an American penitentiary.
We don't need to wonder what the world thinks about us. As China builds up its massive military, they laugh at the purposeful weakening of ours. Russia also laughs at our wokeness. What do I mean? Griner tested high on the DEI scale (diversity, equity, and inclusion).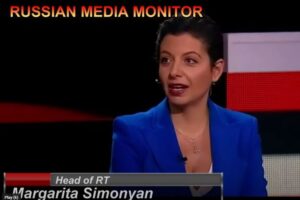 I watched a revealing clip featuring Russian media showing what they think of America. They explain why Paul Whelan, a "national hero" was left in prison: because he is male, white, and heterosexual. 
They pointed out those three "problems" of Whelan's, and the fact Griner is female, black, and lesbian. But get this: in the video, they concluded that this trade says a lot about "the state of [American] society," one that spits on those who served his country but prioritizes a "black lesbian celebrity hooked on drugs."
It's also no secret Griner once pledged never again to stand for America's national anthem and boldly supports the Marxist-driven Black Lives Matter Global Foundation Network. In light of her release, Griner should be thankfully singing the National Anthem rather than protesting it. 
Paul Whelan's family has been partially quoted by the Democrat media as approving the trade, but in an often edited part of their statement the family says Paul "is still a hostage," the family is "devastated," and he has worked hard in prison to survive "nearly 4 years of this injustice."
Journalist and podcaster, Jason Whitlock, said the obvious reason Brittney Griner jumped to the head of the line was because the Biden Democrats and corporate media are "driven by critical race theory and diversity, inclusion, and equity."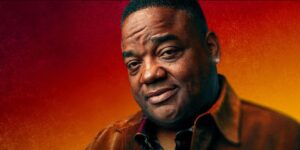 Like others, Whitlock couldn't wrap his mind around the trade, saying it felt like "one of the lowest points in US foreign policy history." He writes:
"In 2015, Griner pled guilty to domestic violence against her partner and WNBA peer Glory Johnson… Griner is not an American patriot. She's an entitled, spoiled athlete… This is the LGBTQ-BLM Alphabet Mafia flexing its political might."

Are Americans stronger and safer when our leaders make decisions based on sexuality and skin color? No. We're weaker. Russian leader Vladimir Putin used our commitment to racial and sexual idolatry to fleece us in a trade."
Whitlock added that Critical Race Theory and DIE (or DEI) have weakened our educational system, entertainment, and the working world. The fact wokeness reared its ugly head in foreign policy should not be surprising.
It must be stated there could be work going on behind the scenes to get Paul Whelan released. Talk is cheap and time will tell.
In other public reactions, Speaker Nancy Pelosi took a victory lap suggesting Brittney Griner's freedom is "a gift to the world," to America, and the Democrat's gift to her is the passage of the so-called Respect for Marriage Act. She seriously said that. Pelosi also proclaimed last Thursday a "glorious day here in the House," and declared,
"Her wife, Cherelle and she and their family will have a holiday season without worrying about whether their marriage is protected."
Talk about dramatic. What gay couple is worrying about whether their marriage is protected? What then did it mean when the Supreme Court struck down bans across the country on same-sex marriage in 2015? No, this new legislation is about something else which we'll soon find out.
They love this world, fame, power, sex, and money. Regardless, we should hope and pray Griner's heart will change, that she turns to Him and finds true freedom through Christ. 
Every cultural indicator shows us our time is short.