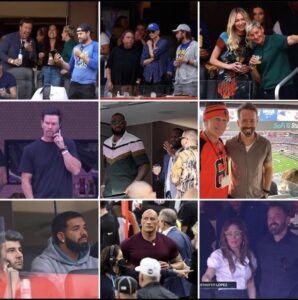 Follow the science? Literally none of the celebrities and wealthy elites attending the 2022 Super Bowl in Los Angeles were wearing a mask or concerned about social distancing. Is the pandemic over? Was it put on pause for the big game?
Children are forced to wear masks 8-hours a day at many government schools across the country, and especially in Los Angeles – but if you're a wealthy celebrity or in the elite class of Hollywood, you get a pass. Rules don't apply to them.
Jesus preached against hypocrisy. More on that in a minute.
In case you missed it, Los Angeles was hopping Sunday when the Rams beat the Cincinnati Bengals in the Super Bowl. But I hope you didn't miss the hyper-liberal hypocrisy that was on display for the world to see.
You might be asking, who cares what celebrities do or don't do? It should be called out when they preach, virtue signal, and condescend to others but ignore their own words. I personally don't care if they wear a mask or not. Just let the rest of us ignore the current and future mandates as well!
In a blatant display of hypocrisy, big name celebrities and a handful of Democrat politicians including the Mayor of Los Angeles thumbed their noses at the mask mandate. 
The point here is they all violated Los Angeles city mandates. Lebron James, Charlize Theron, Matt Damon, Jennifer Lopez, Ben Affleck, Mark Wahlberg, Jay-Z, Ellen DeGeneres, Will Ferrell, Ryan Renolds, Dwayne Johnson, Kevin Hart, Mayor Garcetti, Emmit Smith, Magic Johnson, Draymond Green, Andy Garcia, Russel Wilson, and NFL commish, Roger Goddell. Sean Penn, Tracy Morgan, and the list could go on!
Thomas More Society's Jenna Ellis commented:
LA just held an indoor event for 4+ hours with over 75,000 people, including the Mayor, with no masks or social distancing.

This is the same LA County that threatened jail time for an 82-year-old pastor for having a church service indoors.

Are you paying attention yet?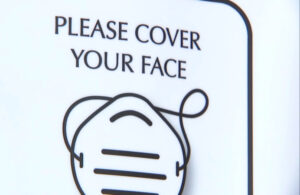 All attendees were required to wear a face mask at SoFi Stadium in Los Angeles during the Super Bowl. Both the L.A. County Public health website and the NFL stated:
Fans will be required to comply with all LA County COVID-19 health and safety protocols to enter the Super Bowl LVI campus at SoFi Stadium. Updated protocols include, but are not limited to, a mandatory mask requirement INSIDE THE STADIUM for EVERYONE over 2 years of age regardless of vaccination status.
A jam-packed stadium. Tens of thousands, eating and drinking and cheering. Remember when churches were limited in worship and even restricted when many tried holding services outdoors?
Just before the big game, the L.A. Youth Orchestra performed the song, "Lift Every Voice and Sing," also known as the black national anthem. The entire orchestra were wearing masks as the duo, Mary Mary sang. Outside the stadium.
Follow the science! It must be noted most fans at the Super Bowl weren't wearing masks either, but they're not the ones lecturing people.
As for entitled Democrats, we've seen stories about Nancy Pelosi, Andrew Cuomo, Gavin Newsome, Gretchen Whitmer and many others ignoring the required distancing and mask mandates in their city or state as they demanded others comply.
So it's no surprise Georgia's progressive peach, Stacey Abrams appeared on far-left CNN last week and lied about social distancing at an elementary school she visited for a photo op. She also violated Georgia's mask mandate at schools and was caught bare faced when her campaign tweeted a photo of her with the children – all jammed together and wearing their masks.
Let's clarify: young children who have extremely low chances of contracting the virus, are all masked up while Stacey Abrams, who is middle aged and quite overweight, apparently decided the rules don't apply to her.
Hypocrisy is nothing new for the ruling class, but more people should be waking up to the fact that they don't seem to believe the so-called "science" they say is "settled." Be reminded that science doesn't speak; scientists do!
Merriam Webster's dictionary defines "science" simply as "knowledge about or study of the natural world based on facts learned through experiments and observation." So can knowledge be questioned, challenged, or improved? If something can't be questioned, it's not science, it's propaganda.
From climate change hysteria, fear mongering, and declarations of systemic racism, to Covid panic porn and lockdowns, call out the hypocrites and do not follow their lead. You've heard the expression, "the blind leading the blind," haven't you?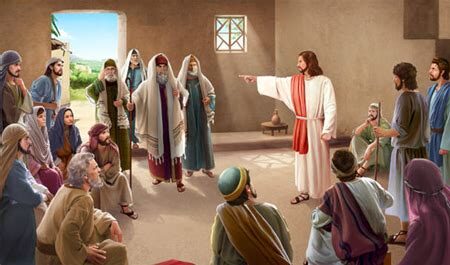 Jesus often confronted the most educated, wealthy, and self-righteous leaders of His day, calling them "blind guides." Maybe we ought to follow His example. Referring to those who taught and promoted the law, He stated:
But do not do what they do, for they do not practice what they preach. 4 They tie up heavy, burdensome loads and put them on other people's shoulders, but they themselves are not willing to lift a finger to move them. 5 "Everything they do is done for people to see (to be noticed): …6 they love the place of honor at banquets and the most important seats in the synagogues; 7 they love to be greeted with respect in the marketplaces and to be called 'Rabbi' (master or teacher) by others.

12 For those who exalt themselves will be humbled, and those who humble themselves will be exalted. 27 "…Woe to you, teachers of the law and Pharisees, you hypocrites! You are like whitewashed tombs, which look beautiful on the outside but on the inside are full of the bones of the dead and everything unclean. 28 In the same way, on the outside you appear to people as righteous but on the inside you are full of hypocrisy and wickedness. (Matt. 23:3-7, 12, 27-28)
Though the context is different and Jesus was exposing their disobedience to God and misuse of His Law, I believe there are parallels to what's happening today.
Should we give leaders and influencers a pass and look the other way when they preach or legislate one thing, then don't bother to do it? Should we not follow the example of Christ our King and have the courage to speak to the powerful and point out hypocrisy? People are suffering worldwide and more lives are at stake.
We're in a dangerous place in America when people become apathetic or begin accepting double standards and hypocrisy as normal. If you think we can't do anything about it, think again – and act accordingly.
And always keep speaking the truth about things that matter.