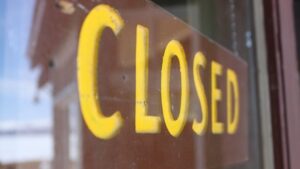 Christian Pastors are threatened for holding church services while Bibles and American flags are burned in our streets; athletes who stand for the National Anthem at sporting events are now considered courageous while kneeling in protest is practically expected. Pro-life protesters are arrested outside an abortion clinic for writing "Black Pre-born Lives Matter" in chalk on a public sidewalk, but vandals and rioters are free to spray paint buildings and public property in cities across the country.
Double standards abound and our religious freedoms are in jeopardy. In case you haven't noticed, America is at a tipping point. Moral decay, cultural decline, political division and protests, the Democrat media using the 'Rona' to stoke fear and panic, and threats to our very way of life.
There's never been a time that we've needed God more – and many churches are still closed; others not operating at full capacity. Why? According to government and the secular culture, church is not a priority. But is that true?
If the church is not essential, what hope is there for people struggling with depression and anxiety or suffering as suicide rates skyrocket and call-ins to help lines are up 600 percent? Drugs and alcohol prove to be horrible comforts. In the last several months, at a time more people have been faced with major life changes and their own mortality, many have been feeling hopeless, looking for answers, and even open to prayer or spiritual things.
But churches have been severely handicapped by government. Was this necessary to 'flatten the curve'? We're just now seeing some of the damage.
Some pastors are pushing back, particularly in California against Governor Gavin Newsom's draconian orders. Thanks to Jack Hibbs, Shane Idleman, and others who are either gathering normally or are finding ways around the restrictions. Grace Community Church assembled last weekend with a full house in obedience to the Word of God, after which Pastor John MacArthur received a letter from Los Angeles county officials threatening fines and even possible arrest. We're talking about fines of $1,000 a day if the church does not comply with Emporer Newsom's order. 
He responded by saying, "it has never been the prerogative of civil government to order, modify, forbid, or mandate worship," so they plan on continuing to meet every Sunday. MacArthur appeared on Fox News and host Shannon Bream asked him about the seriousness of COVID-19. Part of his reply was in a state with 80 million people, close to 9,000 have died related to the virus, which is a 99.98% survival rate!
This is something I've also struggled with; the fact the Constitution doesn't give government power to regulate church services. MacArthur added:
"We feel like we are the most essential reality in the world," Look, Jesus is Lord … He is the head of our church. Governor Newsom is not the head of the church. [Los Angeles] Mayor [Eric] Garcetti is not the head of the church."
God is faithful, and we need more church leaders to contend for the faith, equip the saints, and preach the truth without wavering. The Bible says we are to gather together and encourage one another. How do we do that by watching an on-line sermon? The writer of Hebrews states:
"and let us consider how to stimulate one another to love and good deeds, 25 not forsaking our own assembling together, as is the habit of some, but encouraging one another; and all the more as you see the day drawing near." Hebrews 10:24-25
Jesus is the Head of the church, all authority belongs to Him, and we don't need the government's permission to serve others and worship as He has commanded.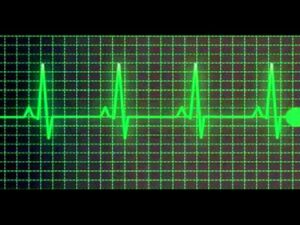 The real danger isn't a virus or a physical health issue; the danger is spiritual, and America is on life support!
Even before the chaos and mayhem of this year, in the decades leading up to 2020 our culture had been declining spiritually, morally, and politically. At stake was our Christian foundation, true history, religious freedom, the 2nd Amendment, national debt, free speech, and more. 
America has well over 300,000 churches, but few would deny the fact our Christian influence has decreased dramatically as the nation has become secularized. Biblical values are no longer being demonstrated and promoted and therefore, do not impact culture like they used to.
What has happened to the salt and light? Too many have conformed to this world and an entertaining, seductive culture.
Because the church has been so busy with life, preoccupied with other things and because most believers have been silent, we have been struggling as a nation. For Christians who seek to honor a holy God, shouldn't we be living differently? 
The world is imploding, time is running out, and the door through which people can be saved is closing. If God rebuked the early church for being lukewarm and leaving their first love, what would He say to us today?
In a message to Christians in the Book of Revelation, Jesus said:
"Wake up, and strengthen the things that remain, which were about to die; for I have not found your deeds completed in the sight of My God. So remember what you have received and heard; and keep it, and repent. Therefore if you do not wake up, I will come like a thief, and you will not know at what hour I will come to you." Revelation 3:2-3
We know Jesus is returning but we don't know when. That should sober up every one of us and repentance should be a priority. Judgement will begin with the house of God. This is such a pivotal time in our history! Where are the bold, voices of faith confronting culture, speaking truth and refuting the lies?
Recent Barna research shows an overwhelming majority of church-goers want their pastors to address the moral, social, and political issues people are dealing with in society, but the report also shows just 10 percent were willing to speak to "controversial" issues from the pulpit.
So, we have to do our part.
Christians must know the Word of God, be led by the Holy Spirit, and speak some clarity into our chaotic culture. People are searching for something to help them make sense of this world, of the difficult circumstances in their lives. Many of the things people have been putting their hopes and dreams in are now falling apart, and they're starting to see how temporal this life and its pursuits are. 
Regardless of whether or not the world understands how essential the church is to the health of a society and the world, we know better! Christians still have the best message of hope for depressed, desperate people. Jesus is not only essential, He is the only hope for sinners to have eternal life.
The country is divided over many things, including the concern about how to keep people physically healthy during this pandemic, and over decisions by power-grabbing governors and mayors to regulate businesses, entertainment, sporting events, and schools. But bans on churches, singing, caps on attendance, or limitations on religious gatherings are outside legitimate bounds of God-ordained authority for civic officials.
People need hope and places of refuge – especially now. The body of Christ must be free to minister and its members need to be ministered to! The church needs to be the church, and that includes being free of government control and restrictions. 
Video courtesy of Freedom Project Media