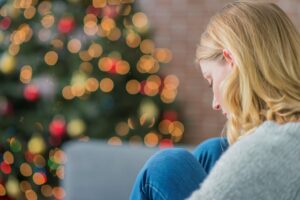 Can I be honest with you? This has been one of the hardest years in my entire life. Maybe you can relate, and I'll elaborate in a minute. It's even been difficult for my wife and I to get into the Christmas spirit this season, and yet we know that doesn't change the truth about what is being celebrated.
One of the most important things to remember is you are never alone, and that God will never leave you! When hopelessness creeps in, hang on to that anchor of your soul: hope in Christ! (Heb. 6:19)
Luke 2:10-11 states,
I bring you good news of great joy which will be for all the people; for today in the city of David there has been born for you a Savior, who is Christ the Lord.
It's true history. But if I could sum up this year with one word, it would be, 'Trials.'
This doesn't mean we love God less or don't appreciate Christmas, the annual reminder of the truth of the incarnation – the Word that became human and lived on earth (John 1:14). This also doesn't mean we think we have it worse than others, including those who are homeless, jobless, suffering, or the countless persecuted Christians around the world.
Even though we understand there are thousands going through hard times, loneliness, missing loved ones, and circumstances much worse than ours, the pain and exhaustion are very real.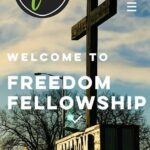 And yes! We've had many wonderful blessings this year including new church friends, but for us, it feels as if the weight of the trials is heavier than the good things we've enjoyed. Time for a perspective check.  We also know this is temporary, thank God.
So what do we do with Christmas? 
Though our hearts may be heavy at the moment, always remember God is the strength of our hearts (Psalm 73:26) and our eternal hope. And when life gets crazy, stressful, unpredictable, and you feel like you're just barely keeping up, Jesus is an anchor to our souls (Heb. 6:19).
For those who believe in Him, God promises all things will eventually work out for our good (Romans 8:28) and for His glory. Trials produce patient endurance (James 1:3), and hard times strengthen our faith. Moreover,   
2 Corinthians 4:17-18 states,
For momentary, light affliction is producing for us an eternal weight of glory far beyond all comparison, while we look not at the things which are seen, but at the things which are not seen; for the things which are seen are temporal, but the things which are not seen are eternal.
My wife and I cannot wait to welcome 2020 and say a big 'Bu-bye' to 2019.
Here's why.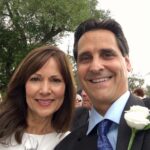 This year has been one of the hardest and busiest in my entire life. Rosanna had kidney stones, again – and this time needed surgery. During her operation, the doctor removed a small tumor and found some cancer in her bladder. They got it, but she gets checked every six months.
Her dad died in June and fortunately, she was there when he took his last breath. Then in July, we flew to Toronto again for a wedding. Add expensive air fares and dog kennels.
Oh, and by the way, for the last few years we've been to many vets and are trying to treat a very rare bacterial infection in our youngest dog, Gracie which causes her to bleed in her back paw, foot area.
She's still with us – but it doesn't look encouraging.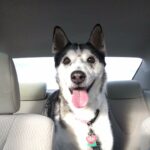 In the meantime, adding to the onslaught of veterinary bills, Rosanna's hospital bills started trickling in – almost to the day when I made a final medical payment for my heart procedure last year. 
Next, we love going for bike rides on country roads. So because the Lord thought we needed more patience and tests, the Saturday before Labor Day, Rosanna goes on a bike ride and has an accident, flipping over her bike onto the pavement breaking her collarbone.
Just to sum up the rest, we've both had car repairs including a cracked windshield that needed replacing; sleeping issues, and days before I had to preach on a Sunday at our church, I had to have a tooth pulled. Guess what? It became infected but I did not shorten the message at church!
Then in October, two people from work resigned and I have had to work 15-20 extra hours each week. Well, that didn't last long. I got worn down and lost my voice. It's been a long season for sure.
Jesus said we would have trouble i this life, but He also said to take heart because He overcame the world. He came from heaven to earth on a mission, and lived a perfect, sinless life. The baby that Mary delivered ended up delivering us. Why?
The Lamb of God born in a feeding trough in Bethlehem became the bread of life, and provided victory over sin and death for us by suffering, dying on the cross, and being resurrected from the dead.
We have a very real enemy who wants to bring us down and discourage us. But we also have a very real, Savior who wants to bring us to Him and encourage us. Immanuel, 'God with us' is a fulfilled promise of His presence and a very real comfort.
If you've spent much of the past year doing everything in your power to tread water so to speak, it may be time to look up and take hold of the life preserver! Start relying on Him because His grace is sufficient no matter what we go through.
So go ahead. Receive the present. Open up the greatest gift ever given!
Now may the God of hope fill you with all joy and peace as you trust in Him, that you will overflow with hope by the power of the Holy Spirit. (Romans 15:13)
Sure, it's been a hard year and I can't wait until it's over. But Christmas reminds us we can have joy in the midst of trials, and peace in the midst of life's pressures.
God loved us so much, He sent Jesus to be the prefect sacrifice and give His life for us so that by believing, we can have everlasting life in His name! This is the real reason for the season.
Merry Christmas. God bless you and keep speaking the truth about things that matter!
Video courtesy of Freedom Project Media