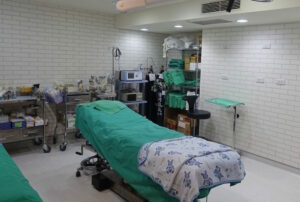 The following facts are indisputable.
Undercover journalists lost their court case against Planned Parenthood, the multi-billion-dollar abortion business. 

David Daleiden, of the Center for Medical Progress, and his colleagues were sued after releasing some condemning investigative videos in 2015 that exposed Planned Parenthood's harvesting of fetal body parts.

Planned Parenthood witnesses recently testified under oath that the undercover videos are true, unedited, and Planned Parenthood sold fetal organs and tissue for profit.

A liberal judge having ties to Planned Parenthood spent six weeks influencing the jury with pre-determined rulings, suppressed video evidence, and implied the citizen journalists [in this case] do not have First Amendment protections.

The jury obliged, and rewarded Planned Parenthood Federation of America for breaking federal laws against trafficking of human body parts. Damages to exceed $2.3 million.
We've now moved on from the debate on whether or not abortion is murder, to dealing with evil being called good and powerful corporations seemingly above the law.
In a landmark civil trial that took six weeks, a jury of nine men and one woman deliberated less than two days and issued a guilty verdict Friday. Thomas More defense attorney, Peter Breen stated:
"This lawsuit is payback for David Daleiden exposing Planned Parenthood's dirty business of buying and selling fetal parts and organs; "We intend to seek vindication for David on appeal. His investigation into criminal activity by America's largest abortion provider utilized standard investigative journalism techniques, those applied regularly by news outlets across the country."
Earlier last week, Judge William Orrick ordered the jury to find Daleiden guilty of trespassing at Planned Parenthood conferences and clinics, saying, "I have already determined that these defendants trespassed at each of these locations." He also insisted the jury accept his rulings and decide what damages Planned Parenthood should be awarded.
This is almost unbelievable. Why have a jury?
According to the Federalist, Orrick suppressed evidence and proved his bias in the case, saying:
"I want to be very clear… we're not going into the truth of abortion procedures. I've excluded that,"
At the beginning of this lawsuit two years ago, David Daleiden and his co-defendant Sandra Merritt asked for Orrick to recuse himself from the case because of his "ongoing and longstanding professional relationship with Planned Parenthood." He refused.
Judge Orrick was the founder, director, and a Board Member of the Good Samaritan Family Resource Center in San Francisco, an organization that works with Planned Parenthood affiliates and even houses a Planned Parenthood clinic on its property!
While citizen journalists tried exposing the obvious bias, the nation's Democrat media looked the other way.
They did the same when the U.S. Senate released its 500-page report a few years back on the findings of their investigation of Planned Parenthood's shady business. Real journalism would never overlook the truth to cover for big corporate donors or corrupt politicians ignoring civil liberties.
But few seem to know what real journalism anymore.
I reported in September about this shocking trial and the fact it was none other than Kamala Harris, (who received over $80,000 from Planned Parenthood), who launched the original investigation – not into the trafficking of aborted baby body parts – but into the citizen journalists who exposed it!
Steven Ertelt, founder and publisher of LifeNews was clearly disappointed and stated:
"Planned Parenthood should be the ones who are paying the price for selling the body parts of aborted babies and potentially doing that illegally."
This case may end up at the Supreme Court. The positive in this is – aside from the truth of Scripture – more people are hearing the scientific and biological facts and changing their minds about life in the womb. They are also finding out how much abuse and corruption is involved in the abortion business under the guise of "women's reproductive health care."
Moreover, an overwhelming majority of Americans in poll after poll oppose government forced taxpayer-funding of Planned Parenthood. But this won't change the influence that Hollywood, the media, the Democrat Party, and big corporations have.
So, what can you and I do about this injustice and abuse of power? Steven Ertelt emphasized the very real battle of good versus evil regarding abortion in this nation, and adds:
"And if you don't want totally unlimited abortion funded by your taxpayer dollars and infanticide nationwide, you have to speak up, you have to stand up, you have to vote pro-life – and be involved."
The rest is in God's hands. May He have mercy on America, a land stained with innocent blood.
Video courtesy of Freedom Project Media
Check out this extensive post from LifeNews. They highlight the expose videos catching Planned Parenthood officials discussing or selling the body parts of aborted babies have shocked the nation. Here is a list of all 14: